Outdoor Fireplaces & Fire Pits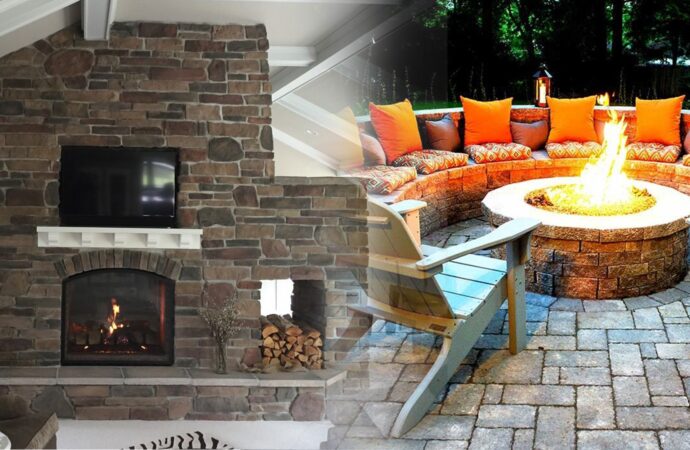 I love summer, it's probably my second favorite season of the year. Why? Well, there are many reasons. I can go to the beach, spend time outdoors without any problems and do several activities alone or with some friends.
However, as I said before, it is my second favorite season. The first one is winter and I have many more reasons for it.
Many people in my city, Laredo, don't love winter because they feel they are prisoners of their properties. What most people think is that they have to stay indoors and turn on the heater in order to enjoy the season. Of course, I don't want to freeze or spend the entire day outdoors when it is so cold, but being outdoors isn't impossible either as many people believe.
When you have a well-designed and installed outdoor area, you can do anything you want, including spending those cold days doing something outdoors instead of staying indoors watching TV and trying to find something on Netflix.
Since I love winter, I made sure that my outdoor area has a feature that allows me to spend most of this season outdoors and that feature is a fire pit.
You don't have to stand the cold if you have something that can keep you warm 24/7 or all the hours of time you decide to spend outdoors.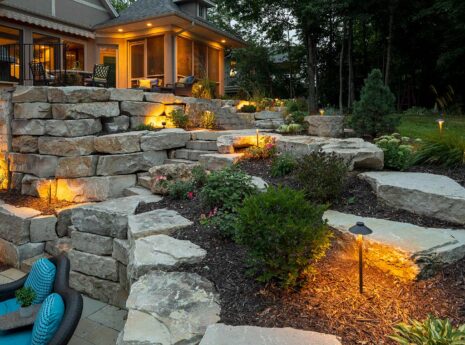 Fireplaces and fire pits are quite popular nowadays because they allow people to stay outdoors even if the temperature or climate isn't helping too much. Besides, in my opinion, it's a feature that is very functional and also allows you to enhance the appearance of the area without any effort.
Are you falling in love with them? Just make sure to employ a professional that knows everything about fireplaces and fire pits and can install any of them for you.
Designing and installing them isn't easy since it can end up in a very bad installation. Therefore, employ a top company in the city that can assess your area and recommend the best design and option.
Laredo Landscape Designs & Outdoor Living Areas have the best professionals and has offered the best outdoor living area services for many years. With us, you should expect only the best features, designs, and results.
We will make sure to deliver the best outdoor fireplace or fire pit for your space so you can enjoy it as much as you can. Contact us now!
We are the best company, and we offer nothing other than the best services. Here is a list of the services that we provide to our esteemed clients:
There are so many areas or regions where we offer these services with most of them being cities. However, if you need any of these services, you need to contact us. The list below comprises the areas where we offer these services.
Feel free to place your order and receive your free quotation now!