Outdoor Kitchen Design & Installation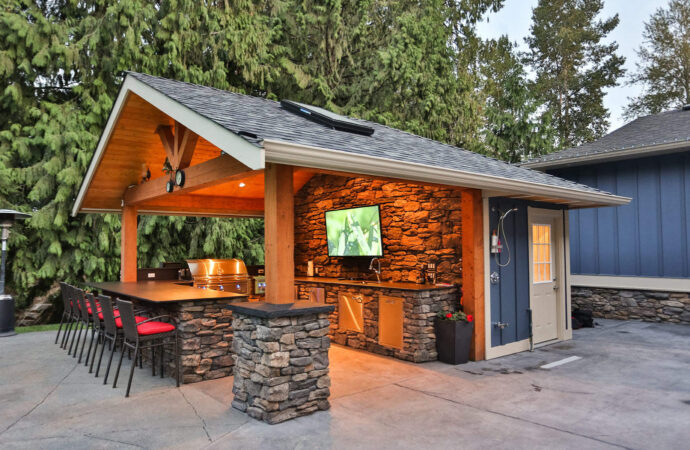 I love cooking. What about you? I know many people who would rather ask for delivery and street food instead of cooking because they just hate it, a lot. However, if you're just like me, someone who loves spending time in the kitchen and prepare different dishes, I assume that you know how important is a well-designed and equipped kitchen.
The kitchen is the heart of the house, or at least that's what people say. I completely agree with it since that's how it feels every time I'm preparing something.
However, I don't love the part of spending a lot of time indoors and missing all the fun. I don't want to sacrifice the time I spend with my family and friends all the time to prepare the food and every meal. That's out of the question.
That may be another reason why people aren't too excited about cooking, especially during events, meetings, or something similar.
Therefore, if you really want to keep enjoying the kitchen while being with your loved one, make sure to install one outdoors. You didn't think about it before, right? Well, I just gave you the idea!
Outdoor kitchens are very popular right now and you can understand why. However, installing or designing one isn't an easy task and many people are afraid that having one might steal them all the space they have in their outdoor area.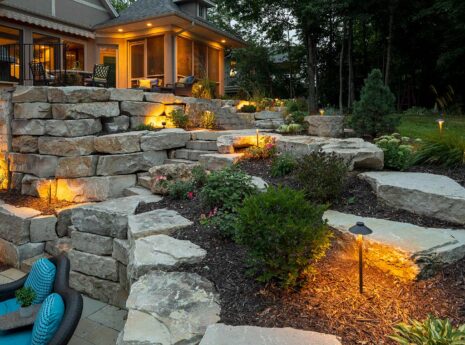 Well, if you employ a professional in the field, you won't have to worry about having a kitchen too big or small for your space.
Laredo Landscape Designs & Outdoor Living Areas is a professional company with the best experts in the city that can guarantee you the kitchen of your dreams.
We know how important is to have one indoors, but since you don't know how important and hard is to design one outdoors, we will do it for you and make sure that you understand how many benefits it can bring you and also, allow you to enjoy everything, cooking and spending time with your loved ones.
Call us now or feel free to send us an email or message via our website. You can also visit our offices and request a free quotation using any of the previous ways of communication.
We are ready to start working in the outdoor kitchen of your dreams, just leave the design and installation to us.
We are the best company, and we offer nothing other than the best services. Here is a list of the services that we provide to our esteemed clients:
There are so many areas or regions where we offer these services with most of them being cities. However, if you need any of these services, you need to contact us. The list below comprises the areas where we offer these services.
Feel free to place your order and receive your free quotation now!