Retaining & Retention Walls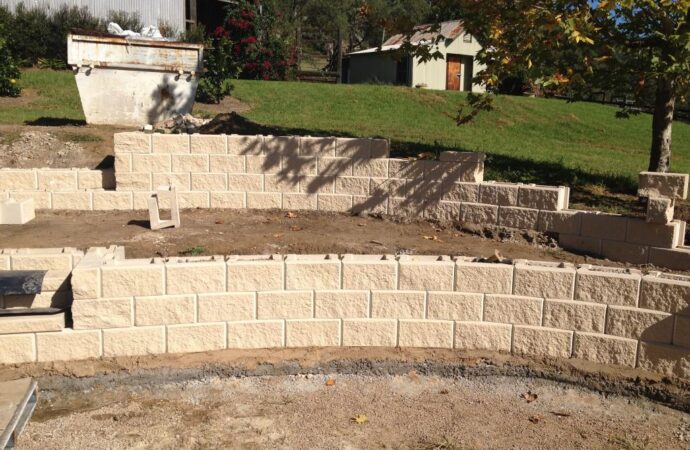 Some features are very important for an outdoor area and this is something you should try to remember all the time.
I want to start from the beginning, so let me explain why I'm talking about outdoor areas.
Most people believe that indoor areas are the most important part of a property. Don't get me wrong, of course, it's important to make sure that your indoors looks amazing, but don't forget about your outdoors.
If you want to understand why it's so important to pay more attention to this area of your property, just think about it in this way: outdoors is like your cover letter for any person who visits your property.
Therefore, you definitely need to put more attention, time, and money into your outdoors if you want to bring attention to your property and attract more people in general, clients or new people.
If you're not sure about what to do with your outdoors, that's ok, every single person who has thought about designing one has always had a hard time trying to figure out what will look better in the area.
Now, if you want a recommendation and want to make sure that you not only have what you want but also what you need in your outdoors, consider installing retaining and retention walls.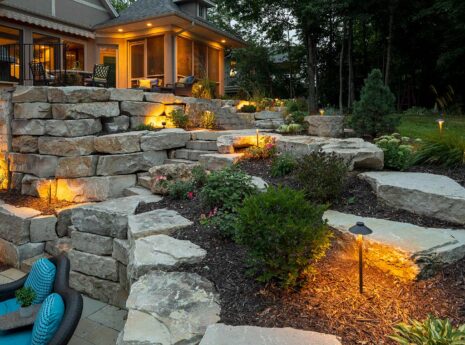 Outdoor areas are a bit more delicate than other areas of your property. Therefore, it's completely normal that there are some features that are a must-have. For example, these walls.
If you want to retain a slope or terrain that isn't naturally there, you will need one or more of these retention walls. The difficult part is that it is very hard to work with them and therefore, anything that is related to their design and installation needs to be managed by a professional. Otherwise, you will end up with a mess and a terrain that won't be retained for too long.
Do you need or want this feature? Consider Laredo Landscape Designs & Outdoor Living Areas. Our company has offered outdoor services for a very long time and retention and retaining walls are just a part of the things we can install for you.
If you want our professionals to take care of this task and deliver the best results, make sure to call us, send us an email, or a message via our website. We would love to work in your outdoors and help you with anything you need.
We are the best company, and we offer nothing other than the best services. Here is a list of the services that we provide to our esteemed clients:
There are so many areas or regions where we offer these services with most of them being cities. However, if you need any of these services, you need to contact us. The list below comprises the areas where we offer these services.
Feel free to place your order and receive your free quotation now!